Regular price
Sale price
$24.00 SGD
Unit price
per
Sale
Sold out
Delivery Information

Timely Dispatch and Arrival
Orders placed after 10pm on Tuesday will be added to the next roasting schedule. Our dedicated team works diligently to ensure your coffee is delivered within 3 working days from the dispatch date, allowing you to enjoy the freshest brews without delay.

Standard Delivery: SGD $3
Your freshly roasted coffee will be carefully packaged and dispatched every Thursday, ensuring it reaches your mailbox within 3 working days.

Free Delivery for Orders Above SGD $35
Sit back and sip to your heart's content while we take care of the shipping costs.
View full details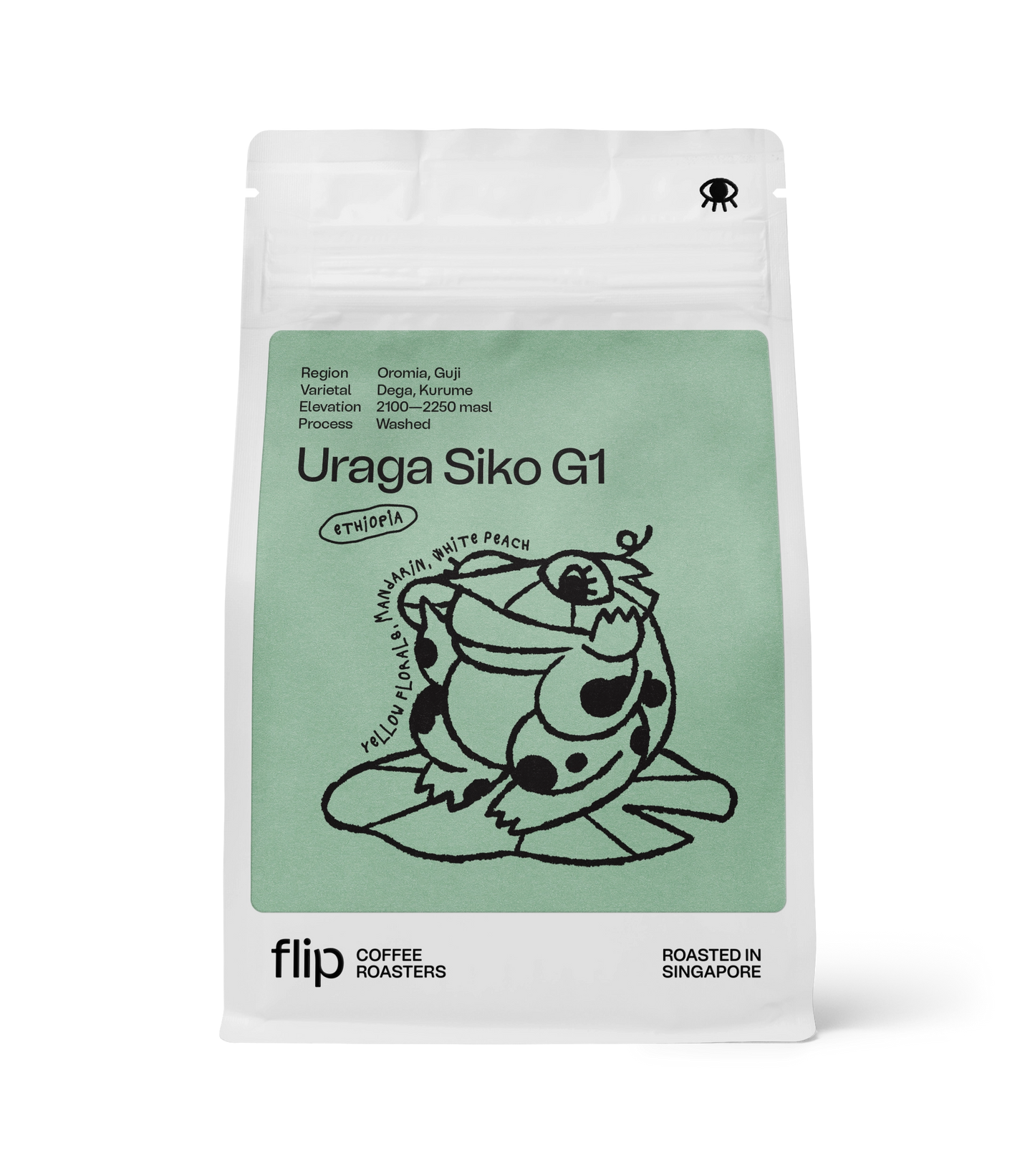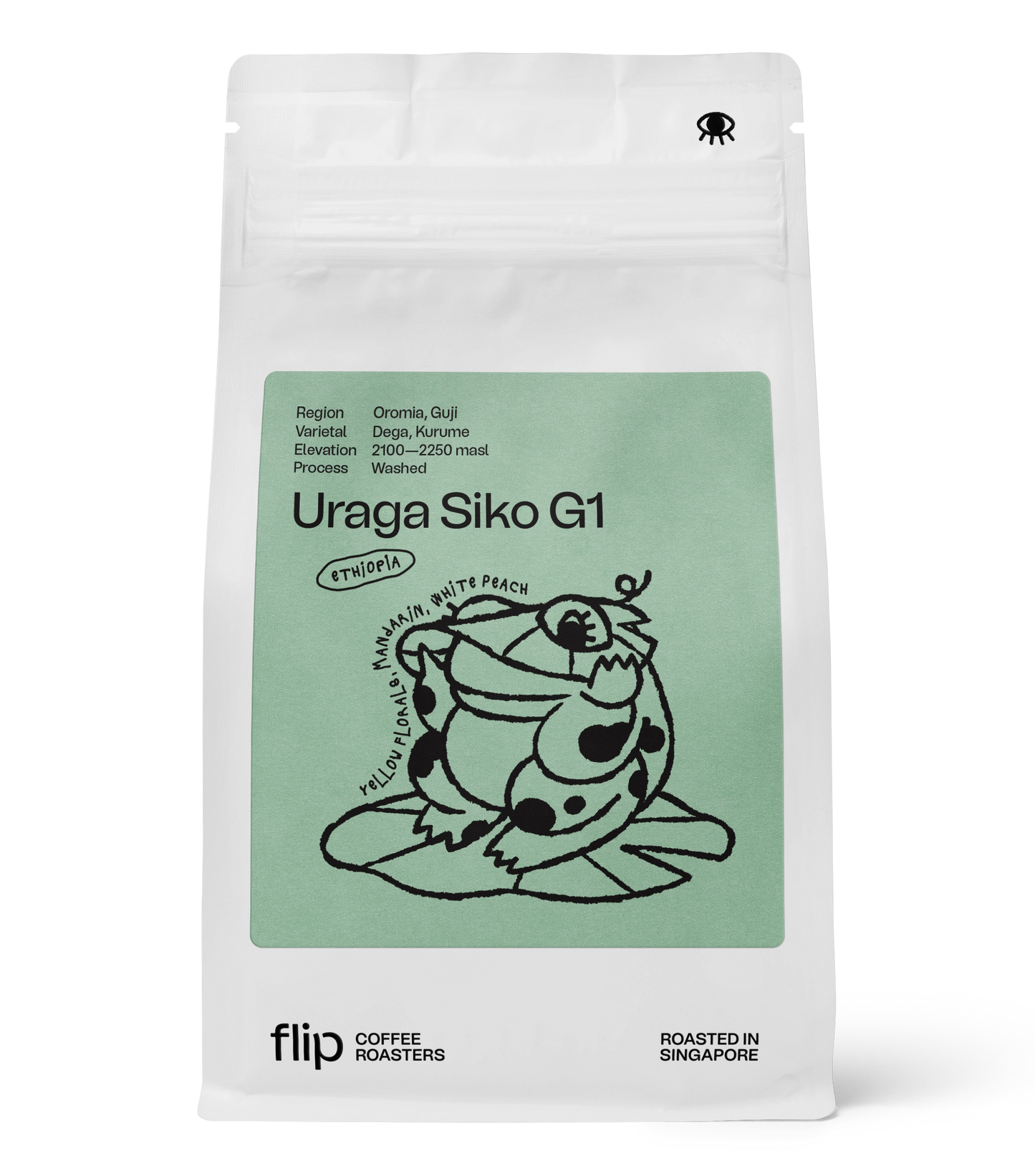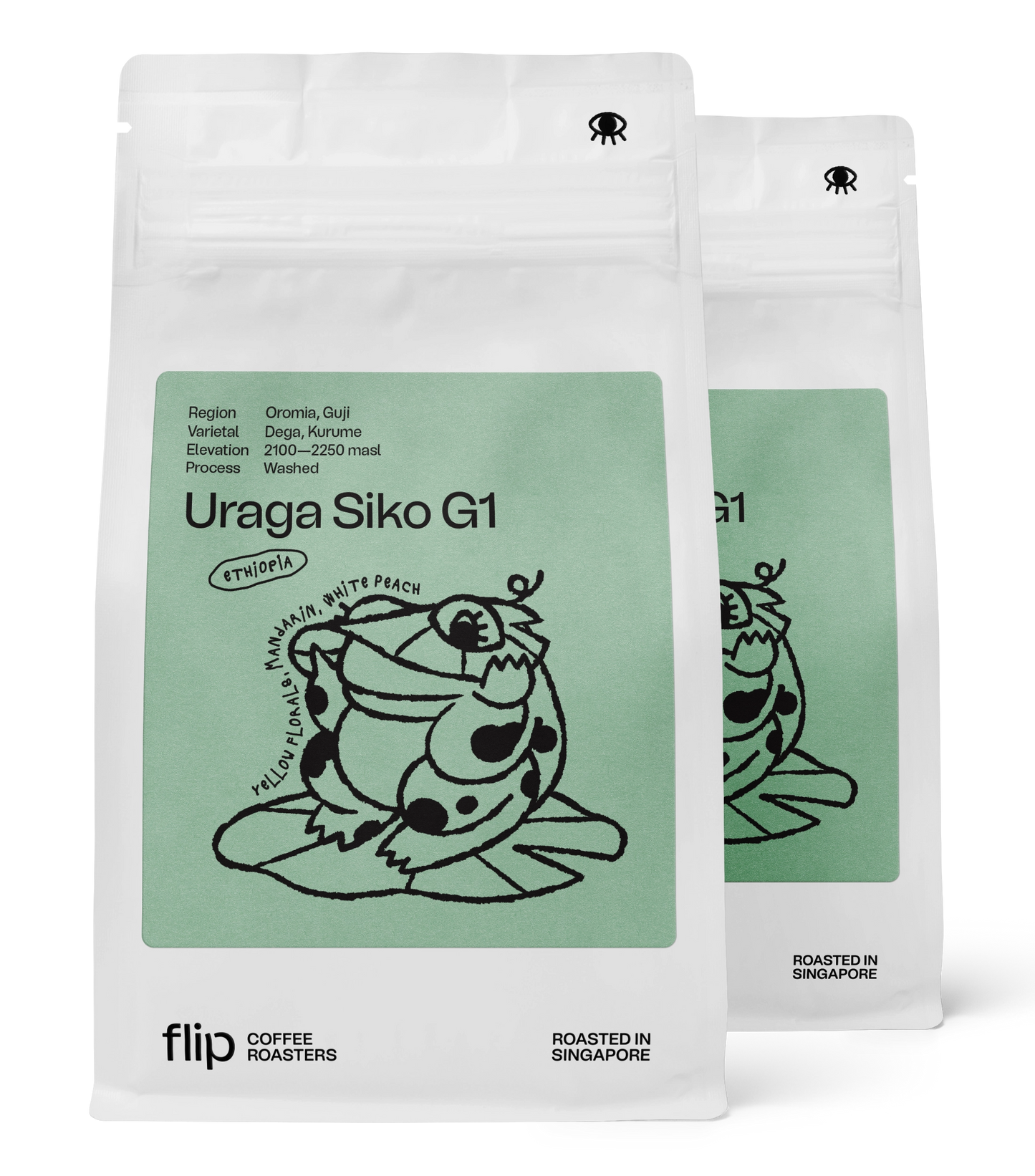 Coffee details

| | |
| --- | --- |
| Region | Oromia, Guji |
| Varietal | Dega, Kurume |
| Elevation | 2100 – 2250 masl |
| Process | Washed |
| Notes | Yellow Florals, Mandarin, White Peach |

Background

And now, we usher in our season of beautiful Ethiopian coffees, starting with Uraga Siko G1. A coffee that reminds us to always be thankful for honest clean flavours, we are super excited to have her on our lineup. 

Located in the beautiful mountainous landscapes of the highlands of Uraga Woreda in the Guji Zone, Siko is a micro area before heading into Solomo town. Over the years, Siko has developed a distinguished reputation for producing one of the finest coffees in the Uraga Woreda. The combination of high altitude, fertile soil, plentiful rainfall as well as expert processing knowledge have yielded outstanding results. 

Alemayehu Sali Washing Station is located in the Siko Village of the Uraga Woreda, the wet mill is run and managed by the man himself Alemayehu Sali who has through the years specialized processing washed and natural coffees in the Siko Village. Alemayehu Sali along with his brother have been working in the Siko village for over 7 years and is considered the first wet mill in the area. 

This lot is a fully washed coffee with approximately 36-48 hours of fermentation time that yields a very good clarity of flavour and a bright acidity then soaked for 4 hours before drying on the African drying beds. 

Her flavours, we taste upon the first sip, beautiful notes of mandarin coupled with the aroma of yellow florals. This then leads to the sweet lingering finish of white peach. She's a page turner. 

Discover brew recipes →